Julia Knowles, aged 18 from Edgeley, Stockport was recognised at Buxton & Leek College's annual Student Awards Ceremony this month (Thurs 5 July), winning the Outstanding Achievement Award.
Principal of the College Len Tildsley, who presented the ceremony at Buxton's iconic Devonshire Dome, praised Julia, who studied a Hospitality & Catering course, for her "passion and determination."
He said:
"In 2017, Julia completed a work placement at the Hilton Hotel in Manchester – this sparked her desire to work for a world class company.  Following a visit from an ex-student as a guest speaker, Julia was inspired to apply for a work-placement this year at 'Le Manoir' in Oxfordshire, which is owned by the world famous Chef Raymond Blanc and costs around £500 a head to dine there!
"Julia applied to work at 'Le Manoir' and started her full-time 'dream' job with them this month (10th July). With this as her first full time job, we are confident her career is set to be an illustrious one.
"The staff in the hospitality and Catering Curriculum as well as the wider College and University are extremely proud of her."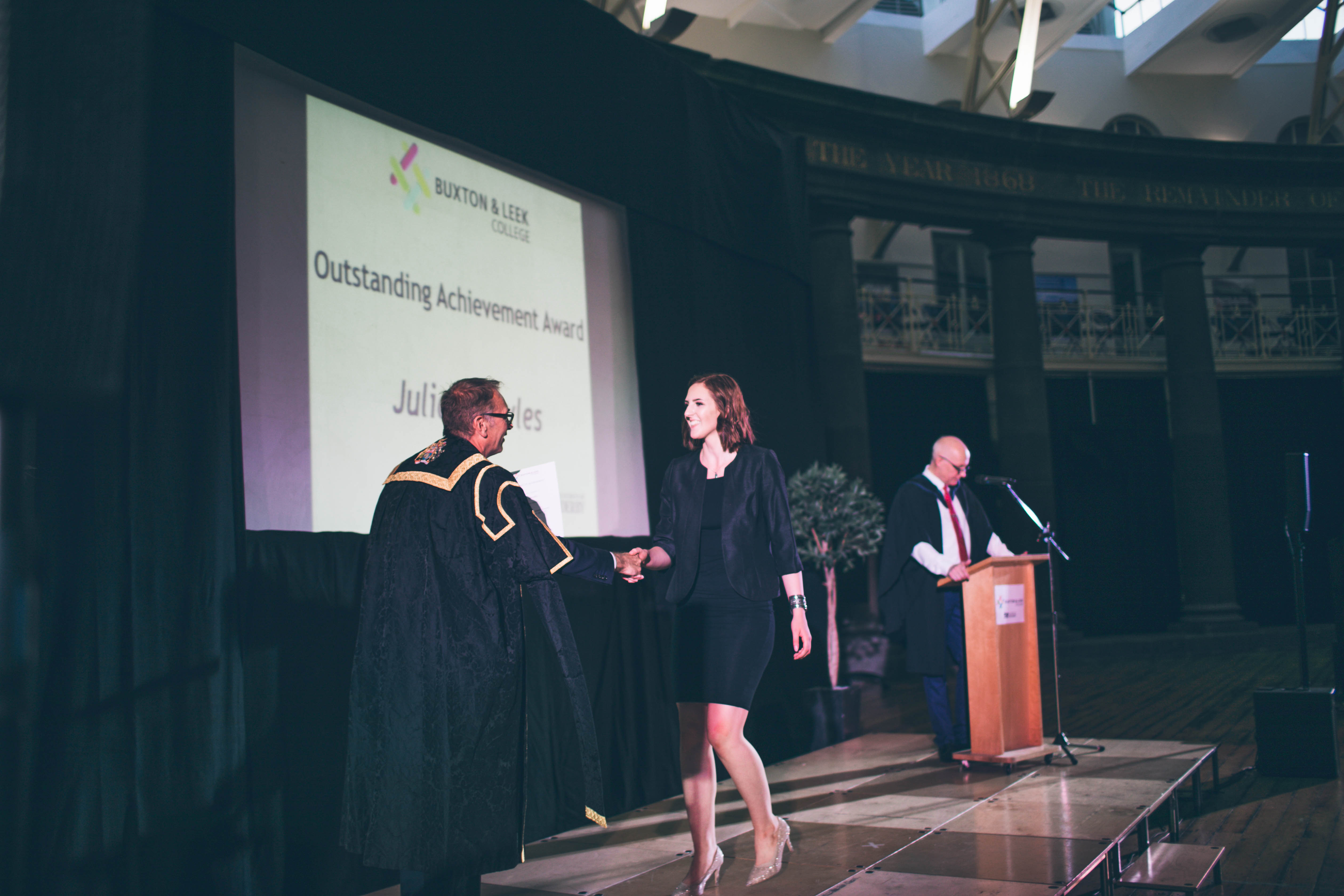 Malcolm Todd, Pro Vice-Chancellor at University of Derby, of which Buxton & Leek College is a part, said:
"Buxton & Leek College is an integral part of the University of Derby and it is 20 years since High Peak College in Buxton became part of the University of Derby and 6 years at the end of the month since Leek College joined us to form Buxton & Leek College, so an important year in many ways.
For more information about our Hospitality & Catering courses visit here