Could your son or daughter be the next bake-off star in the making? Now's your chance to find out!
Back by popular demand, the Junior Baker club will run over four weeks on 6th,13th 20th and 27th August, 10am – 1pm in the Devonshire Dome at Buxton & Leek College.
The four-week programme is aimed at young learners who are keen to develop their culinary skills. You will be taught by a professional baker in our first-class kitchens and each week enjoy producing a wide range of breads and delicious goodies.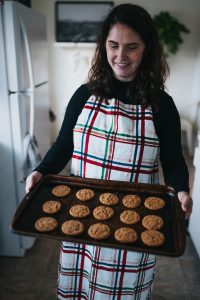 You must be between the age of 14 and 17 to join the programme and you will need to wear appropriate clothing to maximise safety, we request that you do not wear jeans or opened toed shoes. At the end of each session, you'll be able to take home the food you've created, and maybe even share some of it with your family.
Cost is £80 per child. Uniform and all ingredients are included in the price. Please note that the Junior Baker course takes up to 12 students so it will be based on a first come first served basis. Participants will be given a college certificate on completion of the course and receive feedback from the tutor.
If you are interested in booking your son/daughter a place, please email Buxton & Leek College: procourses@derby.ac.uk
If you are interested in studying Hospitality or Catering, click here where you can find a range of programmes offered at various levels.